Greetings from your Activity Director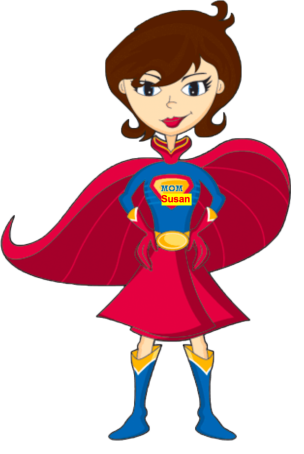 It has been great "hearing" from lots of folks on Facebook and keeping in touch. Sounds like your summers home are full of family and memory making celebrations.
We will all be back to our winter home, Bit-O-Heaven, sooner than we think! Of course the work and planning for the next season never stops! I have been working on the Wednesday night entertainment and the Friday night dances. I have the calendar filled out. There will be some repeats for entertainment; some new to the park entertainers, some repeats for dance bands and lots of new dance bands for Friday nights. Special dances will be Halloween dance, New Year's Eve celebration, a dinner/dance and Mardi Gras; all great occasions for dress up and FUN, FUN, FUN! Please come check out the offerings!
There will be a list of "special events" to fill in the days too. We will have our Spaghetti Supper in Dec, the Candlelight Dinner in Jan and a Western themed Dinner/Dance in Feb. For the western dinner dance; come dressed in your best western duds! Jeans, shirts, skirts, boots, if ya got 'em; hats welcomed too. We have a great meal and dance band planned.
We will need help with these dinners: Table and chair set up, decorating tables, servers (wear black pants and white shirts), cleaner uppers too! Your dinners will be complimentary.
When I plan events for Saturday evenings, we have more duties after the clean ups. We have to set up the hall for Sunday morning church services. So help will be needed to replace chairs and tables, set out church programs and make sure the floor is cleaned up. I would be happy to take any helpers we can get! Thanks in advance for volunteering!!
There will be outings planned too. Not all of them have an actual date yet, but I am working on that. Some venues are not open in the summer to schedule. Also, let me know if there is interest in signing up for some.
PLANNED:
Secret Santa sign up
The Lighted Christmas Boat Parade; it is a GO!! Dec 2, Sat, I have already secured the Osprey Cruises boat for a private outing; working on the bus. Details later.
A shrimp boat tour where you see how the shrimping is done, no out on the water tour, and some samples.
Bus trip to Corpus Christi, Feb 3 to 6; leaving Sat returning Tues.
Ropa style show
Brownsville Harbor tour
Old Fashioned Cake Walk & ice cream social
Thriller Boat Ride
Book Club
We will have our usual activities, Country Jam, Happy Hour with Diego, Pot Luck Supper, Soup Supper, Senior Olympics, Super Bowl Sunday, Karaoke, Wii Bowling, craft fairs, crafts, quilting, patio sales, bingo, pool parties and cards, cards, cards etc. The Ladies Tea is planned and hosted by Debbie Martin and her committee.
There have been a lot of improvements to our North Hall. The pictures we have seen on facebook have been great and we look forward to seeing it all in person! We have a great new dance floor, ceiling fans, ceiling, fresh paint and air conditioning!!!
If you are interested in starting a new activity, please let me know. I need to schedule your time and place and be sure your "wants" can be accommodated.
The Paint Room is available, outside of scheduled activities, for special gatherings, i.e. birthday and anniversary parties etc. Please see me for availability and I will reserve it for you. We also have the rear billiard room available with covers for the pool tables, regular tables and chairs for your use.
The question of the 50/50 draws has been asked many times in why we only give out $10 at a time. At one time in the past that was the city/town regulation. Barb Margosian has done some research. We are now allowed to give out the actual 50% of the take if we want. What do you want? Total 50% given out in one draw or split that into two draws? Or keep it at $10 and give out as many draws as we have money for? Majority rules; put your suggestions in the "Suggestion Box".
Crafters: some new crafts will be scheduled. Please bring old belts, pockets from denim jeans and pants sizes 3 to 8. Donna Bargsten has some new ideas.
Quilters: The class schedule is drawn up and will be posted in the South Hall craft room. Please read and sign up if interested. If you sign up, PLEASE SHOW UP! The instructor gathers supplies for the number signed up and if you don't show, she has spent money to accommodate you.
Tim's Coats: Don't forget to clean out your closets, and your neighbor's, of old coats, sweaters, hats and gloves. Maryiln Cherry will be in charge again this year. Donations go to Tim Smith of the local station weather channel where they are cleaned and mended by a local dry cleaner. Then they are distributed to the needy. Let's have over 300 donations.
We are also still collecting the pop tabs for the Ronald McDonald Room at the McAllen Children's Hospital. Bring your "box tops for education" labels too. Bring your used books for the library and trade for some new reads. Also bring your VCR tapes and DVD movies to share.
We are looking forward to seeing many of you back at Bit-O-Heaven in the Fall. For those of you who cannot come back, please keep in touch with your neighbors and friends and post on facebook if you are on line for that.
Thanks for all the volunteering last season; hope you will continue. Our park cannot survive without your willing assistance and looking out for the betterment of our neighborhood!
Til October, take care!
Susan Thomas, Activity Director
Phone: 603-396-2786
fulltimers@earthlink.net