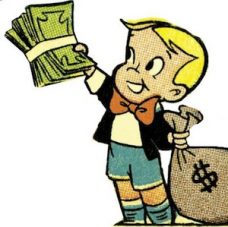 Do you know someone who would Love Living In or Renting a site at our Bit-O-Heaven Community ? If you do…then this promo is for you !!!
For any friend who moves their existing manufactured home or park model to Bit-O-Heaven Community (and signs a 2 year lease)…you'll receive $1,000 Referral Check and we will move your friends home from anywhere in the valley for FREE !!
For any New Friend that you recommend to Rent a site at Bit-O-Heaven Community, you can receive the following… For a 1 month rental… $100 Referral Check. For a 2+ month rental… $250 Referral Check. To be eligible, just make sure the person you are referring writes your name and address down when filling out the application to secure the site with Management. No Exceptions. Offer Expires March 31, 2018
So get out there and tell everyone how much you love it at Bit-O-Heaven and invite them to join us in the fun and get rewarded for doing so !!!
*Certain Restrictions Apply. Previous Residents or people renting their own homes out do not qualify. Resident receiving referral must be an existing leaseholder and in good standing with Bit-O-Heaven Community. Salesperson/s receiving commission on sale do not qualify. Resident selling own home are ineligible. Manage- ment reserves the right to deny referral for any reason at any time.